Dominique Palmer
Contact my team: [email protected]Personal email: [email protected]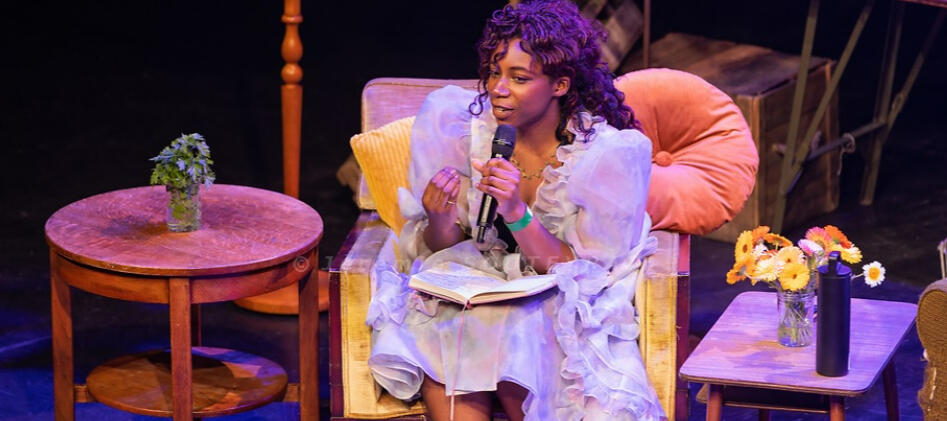 Dominique is a Youth Climate Justice Activist, Storyteller, Global Speaker, Writer, Model, and a recent graduate of Political Science student and International Relations in the U.K. She works on uniting people for climate action, speaking to world leaders, intersectional climate justice, and using creative means and the arts to create a cultural shift for our protecting our earth.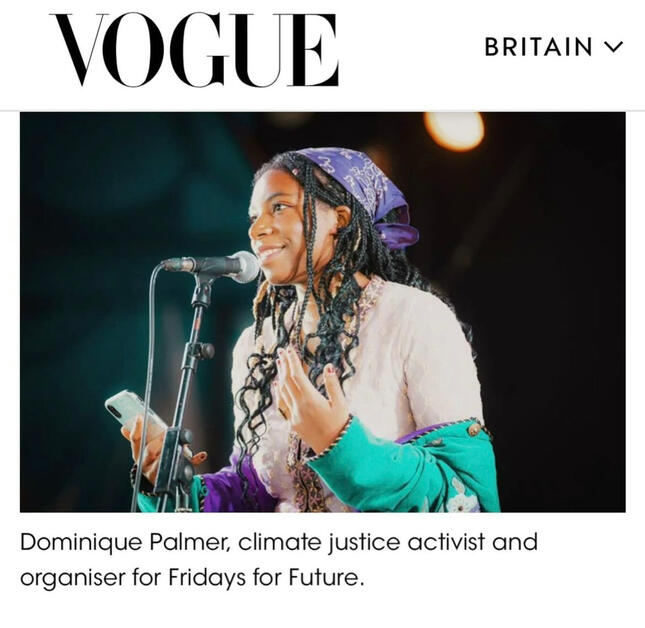 Dominique Palmer is a Climate Justice Activist, Speaker, Storyteller, Writer, and advocate of slow fashion based in the U.K. She is with Climate Live, global youth-led concerts harnessing the power of music to engage, educate and empower, on the Steering Committee for the Youth Climate Justice Fund- the first global youth led climate fund, an activist for #StopRosebank, writes op-eds and pieces for published books, and on the Youth Council for New Zero World. She also harnesses the creative power of the arts to communicate climate issues, and finding joy through uniting. She became an environmentalist after discovering how air pollution was impacting her community, and started her journey in climate action. The same year she was involved in organising the September 2019 climate strikes which brought 300,000 people on the streets in the U.K, and inspiring people across the world to take climate action.Palmer is a winner of the prestigious Planetary Health Award in by the Prince Albert II Foundation. In 2023, Palmer was honoured as a 'Young Leader' at the Green Carpet Fashion Awards. She was also named in Forbes 2020 Top U.K Environmentalists List for her work, and has featured in Mission Magazine, Guardian film "Whose Job is it To Save the Planet?" , BBC, DAZED, British Vogue, Refinery29, Stylist, VICE. And in New York Times, Huffington Post, BBC Three, Sky News, National Geographic, Guardian Weekend, Washington Post, Bustle, PopSugar, Atmos, Global Citizen, Healthline,and Huffpost.She is an engaging and powerful speaker, and has spoken on world stages about Climate Justice, her activism, and inspiring hope and action at events such as UN Climate Change Conference COP26, the mainstage of Sziget festival to thousands of attendees, the Southbank Centre to over 2,500 the New York Times Hub, Southbank Centre with an audience of 2,700, the UN Women CWS66 Youth Forum,at COP25 with the Indigenous Pavillion, Leeds International Festival of Ideas,and TEDxCountdown with Climate Reality. She has spoken alongside changemakers and figures such as Emma Watson, Malala, Billie Eilish, Greta Thunberg, Mary Robinson, Naomi Klein, Simon Kofe, Vanessa Nakate, and more.Harnessing the creative arts to communicate the climate, and finding joy is a focus of hers. She has hosted a panel at Overheated with Billie Eilish at the O2, held an event at the Southbank Centre titled 'Climate Joy and Optimism,' recorded a song for earth day with Swedish grammi winning artist Titiyo, delivered a worksop with Live Out for the Grammy Museum, and presented the influential power of the arts for climate action at the Barbican.She was a co-author and performer for 'Rewilding Dream' a magical story of resorting nature, refugee children who walk this world seeking a safe place to call home, and protecting our planet, which she did live readings in theatres across the U.K with the Southbank Centre.Palmer is also passionate about sustainable fashion, and veganism. She has walked Kornit fashion week show with Anyango Mpinga, featured in the Sunday Times for sustainable brand 'Mother of Pearl', and has modeled for brands environmental campaigns including PANGAIA family campaign, and Kurt Geiger 'People Empowered.'She is in UN Women's Feminist Action Coalition for Climate Justice with Fridays for Future MAPA , and a contributor in the co-development of the Global Youth Recommendations: Youth, Gender, and Climate Change. She pushes for equitable climate action, and pressures leaders to act. She is on the Climate Committee for Ecologi, a Treaty Champion for the Fossil Fuel Non-Proliferation Treaty, an Arctic Angel for Global Choices. Additionally, she is a Contributing Climate Justice editor with @feminist on Instagram and author for Shado Mag.Dominique has also consulted funders, brands and companies on engaging Gen Z, and sustainability, as well as delivered workshops on topics ranging from Eco-Anxiety, to sustainable practices. She has worked with brands including Lush, Sky Tv Nature, Timberland and Rainforest Alliance.Also, she is a recent graduate student of the University of Birmingham studying Political Science and International Relations, and wrote her dissertation on the intersection of climate change and gender, with a focus on how interconnected identities shape experiences of Climate Justice.
Stream 'Sharpened Knife', the song Dominique recorded with Titiyo for earth day :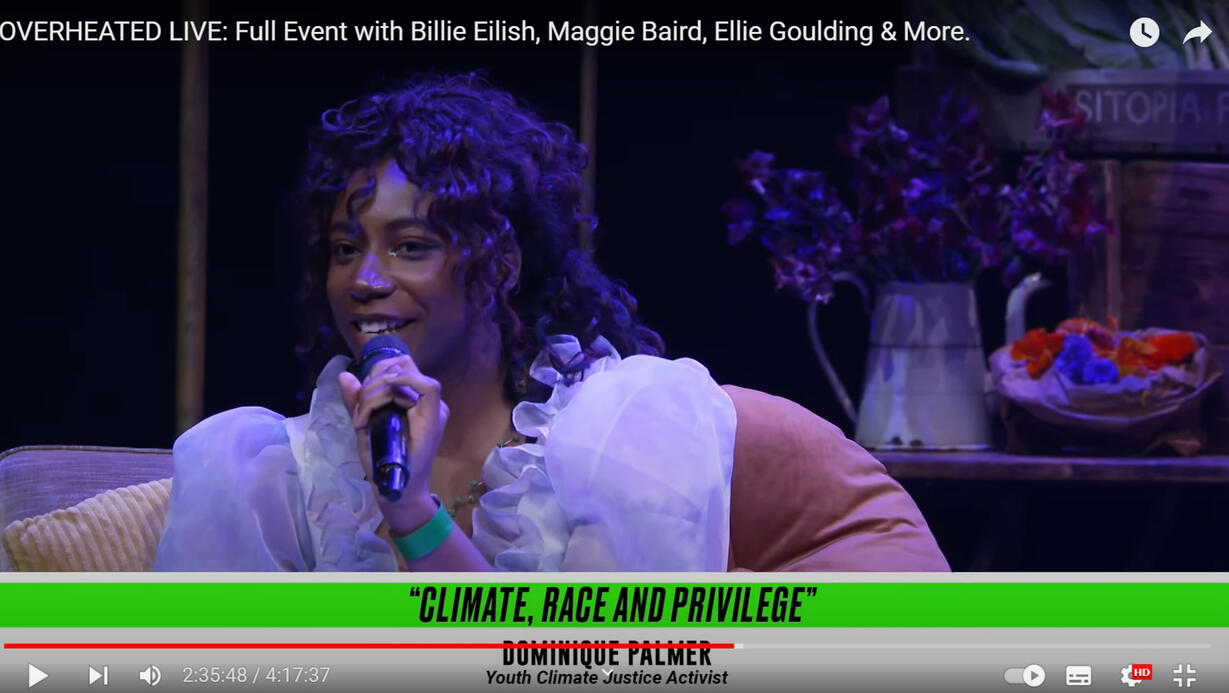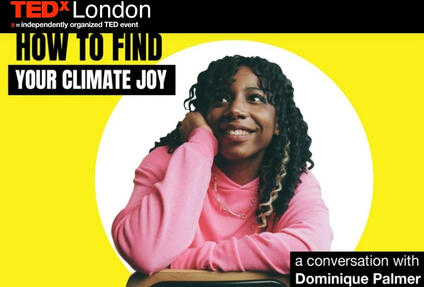 See below for Dominique's speakers portfolio. For inquires, email.

Dominique's recent book writing features in: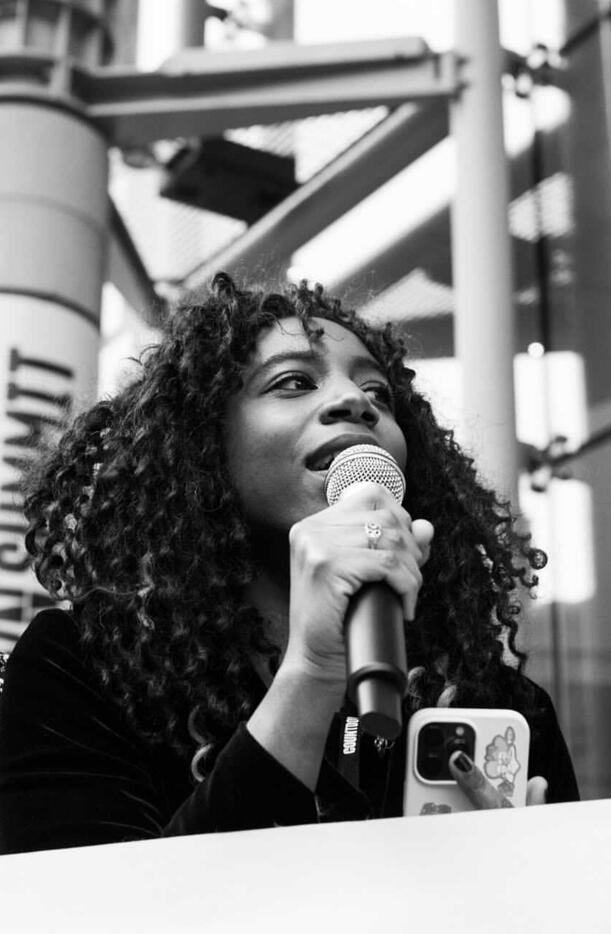 Dominique speaking at Ted Countdown, 2021, taken by Alice Aedy